Our Websites
The following websites are owned and operated by CliqTo Ltd: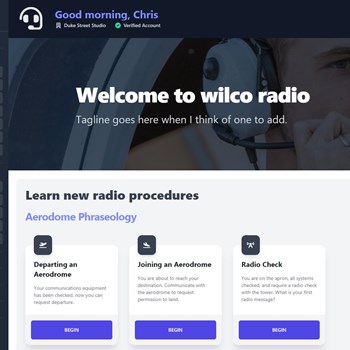 Wilco Radio
An interactive training and online learning platform used by top airline academies to train pilots for the FRTOL (Flight Radiotelephony Operator's Licence) examinations.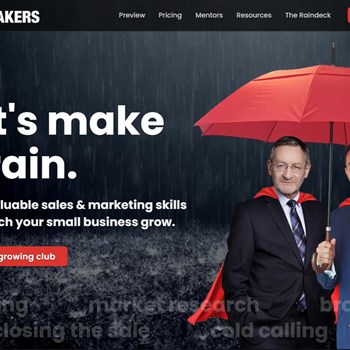 The Rainmakers Club
Determined to share the knowledge of marketing I've gained in the last 2 decades, Bruce King and I created The Rainmakers Club to teach small business owners sales & marketing skills.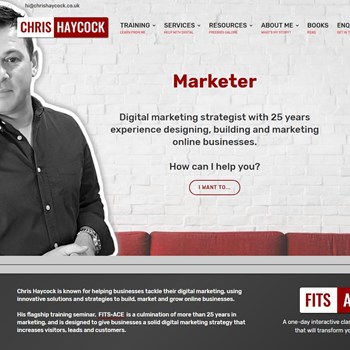 Chris Haycock
Finally - I've sat down and created my very own website, which shares my best digital marketing tips, techniques and methodologies, and discover how I can help your business.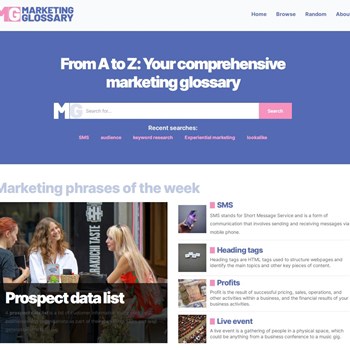 Marketing Glossary
Marketing is renowned for the sheer amount of buzzwords and acronyms, so I decided to create a glossary of marketing terms to help newcomers.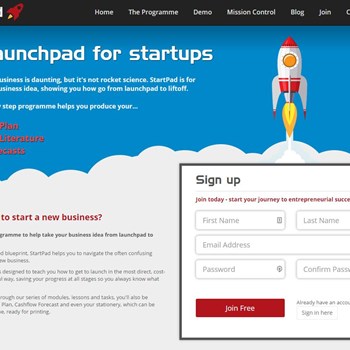 StartPad
Starting a new business is daunting, but it's not rocket science. StartPad is an online programme for anyone with a business idea, showing you how go from launchpad to liftoff.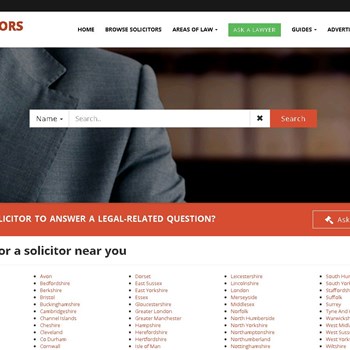 Solicitors Barristers
A directory of UK solicitors and barristers who operate in the United Kingdom and Northern Ireland. Useful for searching for your local solicitor or barrister.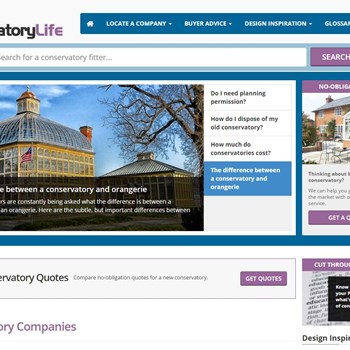 ConservatoryLife
The aim of this website is to help you to design, construct and furnish your conservatory so that you get the most out of it. Underneath lies a powerful lead generation service for conservatory buyers.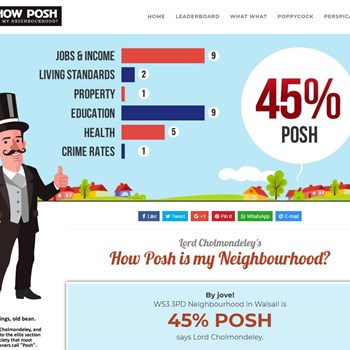 HowPosh.com
Lord Cholmondeley's 'How Posh is my Neighbourhood' tells you if you live in a posh - or beastly - neighbourhood. A fun microsite that brings a viral element to ZoomLocal.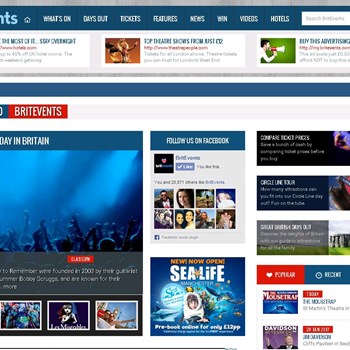 BritEvents
BritEvents is the UK's premier event listings website, helping people across the UK to find and enjoy events, days out and attractions across the length of the country.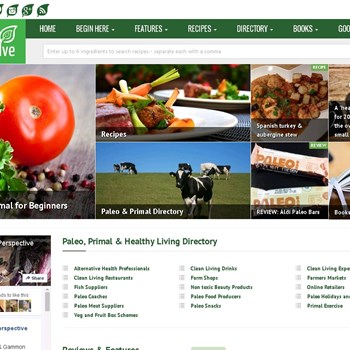 Healthy Perspective
Partnering with Jan Minihane, one of the UK's leading experts, Healthy Perspective is a new vertical portal for everything Paleo, Primal and Clean Living lifestyles.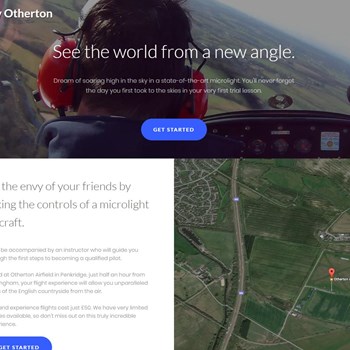 FlyOtherton
A website that I created for my flying instructor in order to generate customer leads. It worked - he was fully booked after just two weeks.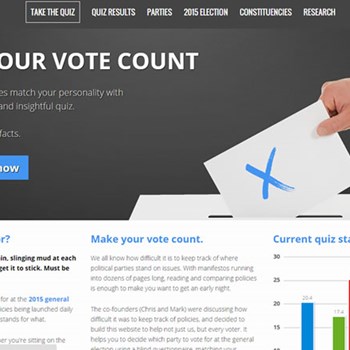 Who Shall I Vote For?
Discover who you should vote for at the 2015 General Election with our interactive quiz that lets voters find out which parties match their opinions and beliefs.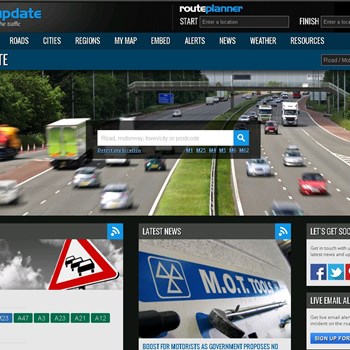 Traffic Update
Dedicated to bringing UK motorists the latest traffic conditions on our roads and motorways, Traffic Update helps hundreds of thousands of people to plan their journey by car.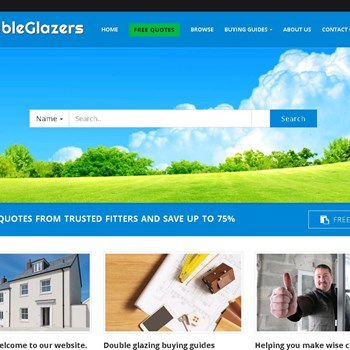 Double Glazers
Double Glazers (spelling intentional) helps homeowners to locate double glazing companies and replacement window firms. Contains 100's of listings for glaziers.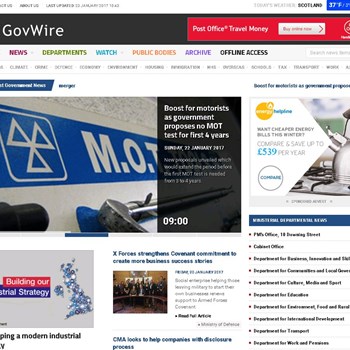 GovWire
GovWire is a 'mashup' of the news published by the UK Government (under an Open Licence), and in terms of visual appeal is a much more appealing news portal.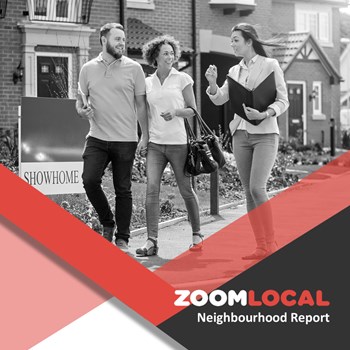 ZoomLocal
Moving home can be risky if you don't know the local area. ZoomLocal solves this problem, giving you local reports containing crime rates, demographics, house prices etc.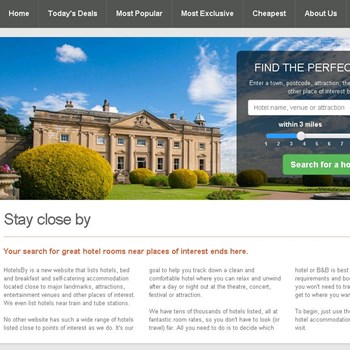 HotelsBy
Book hotels NEAR venues, attractions, train stations, and places of interest. A different, and clever way of finding the right hotel, based on location.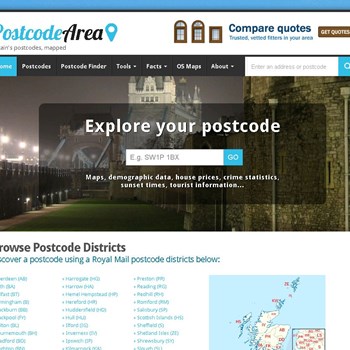 Postcode Area
Postcode Area maps Britain by postcode, helping people to find out more about every corner of the UK - maps, demographics, traffic, events, and house prices.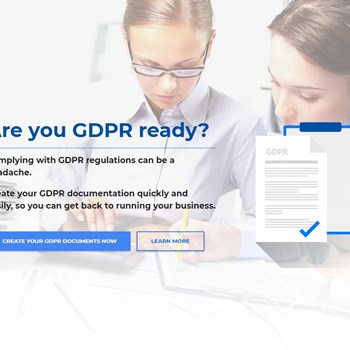 GDPR Quick
Complying with GDPR regulations can be a real headache. Here at CliqTo we feel you. It's something we've had to look at too, so we created GDPR Quick to help YOU as well as us with our GDPR.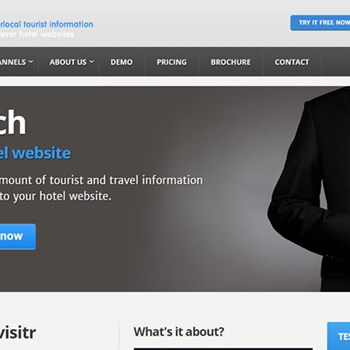 Visitr
A fantastic new service for hotels, allowing them to embed a virtual tourist guide directly into their websites to boost bookings and increase satisfaction ratings.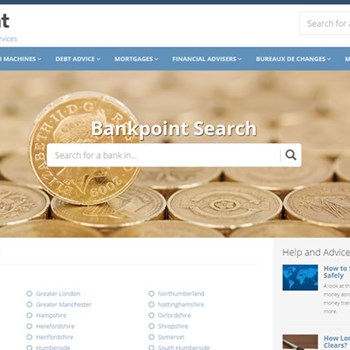 Bankpoint
Helping Britons find locations and opening times for banks, building societies, cash machines and other financial services across the length of the country.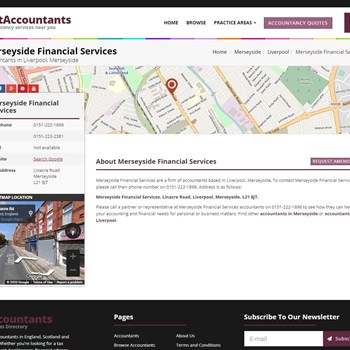 GetAccountants
GetAccountants was created to help you find accountancy firms specialising in bookkeeping, company accounts, business setup, corporation tax, employment, VAT & personal tax returns.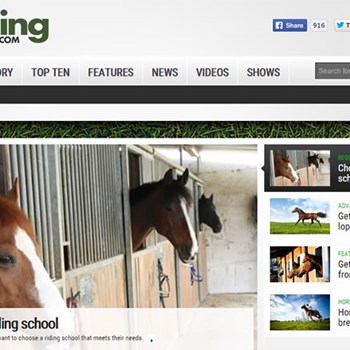 Riding Schools
This website lists every riding school in the UK so that horse riders can find the best riding school for their needs. Every riding school in the country mapped.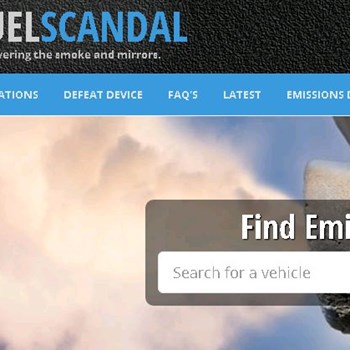 FuelScandal
VW hit the news after admitting it had used a Defeat Device to deceive official emissions targets. We find out how it happened and advice for owners of affected cars.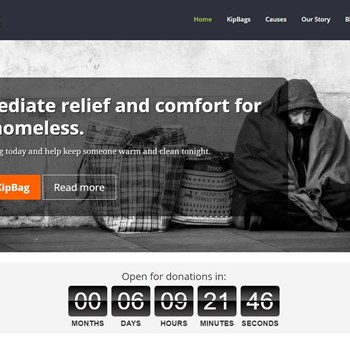 KipBag
We recently set up a new charity to distribute 'KipBags' to the unfortunate homeless souls who are living on Britain's streets. Dignity, shelter and warmth.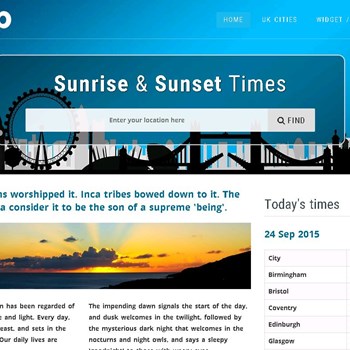 Sun Up!
Want to know the sunrise or sunset times for any location in the UK? Use Sun Up! Every single city, town and village in Britain is covered, and is a great point of reference.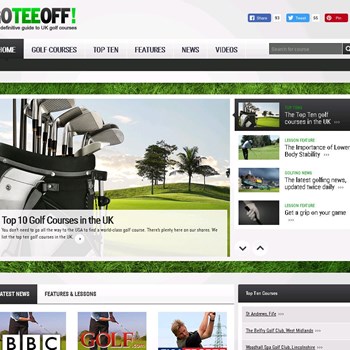 Go Tee Off!
Go Tee Off! helps golfers to find out information about golf courses with full details of thousands of courses, including green fees, par and course details.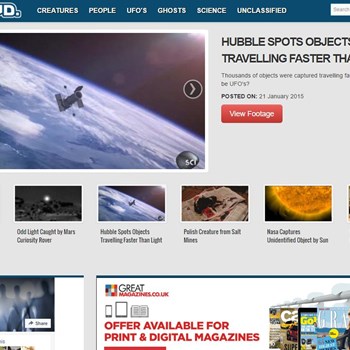 Unsolvd
Admittedly, this was more of a fun website, and filled in some extra time between projects. Still, it was fun to find some unsolved mysteries of the universe!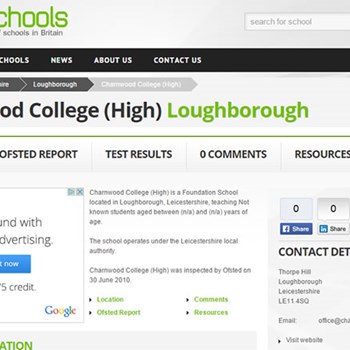 BritSchools
A real boon for parents wanting to know more about their local school, BritSchools brings parents school information and data, including Ofsted reports and more...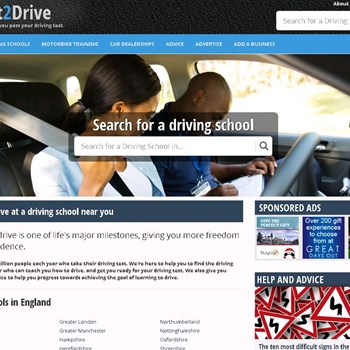 Get2Drive
Join more than a million people each year who take their driving test. Find the driving school who can teach you how to drive, and get you ready for your driving test.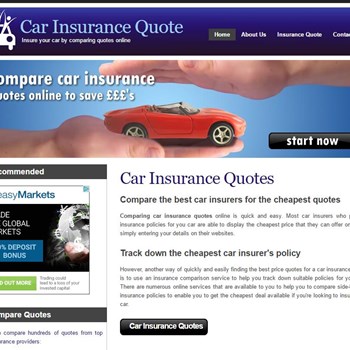 Car Insurance Quote
Built almost 8 years ago (and in need of serious TLC, this website was built to help people to check the insurance group ratings for all makes and models of cars on the market.
Sites we've created for others
The following websites were built by us for others, and are not part of our portfolio: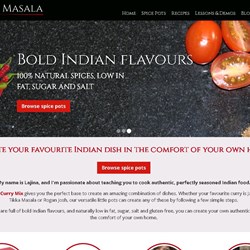 Lajina Masala
We're mentoring the owner of this amazing business as owner Lajina scales up and reaches to a focused target market. The site was created by us.
SEPTEMBER 2017 STATISTICS